Submitted by jrock013 on Tue, 03/29/2011 - 03:56
Picture: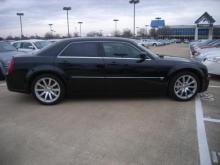 Date of Birth:
Saturday, October 27, 1979
Address:
Rancho Cucamonga
,
CA
United States
California US
About Me:
I just learned about this site tonight. Sounded cool and fun so here I am. I have the 300C SRT8 which of course they didn't have. Hes a bad ride. If your into fast luxary cars, hes the one for you.